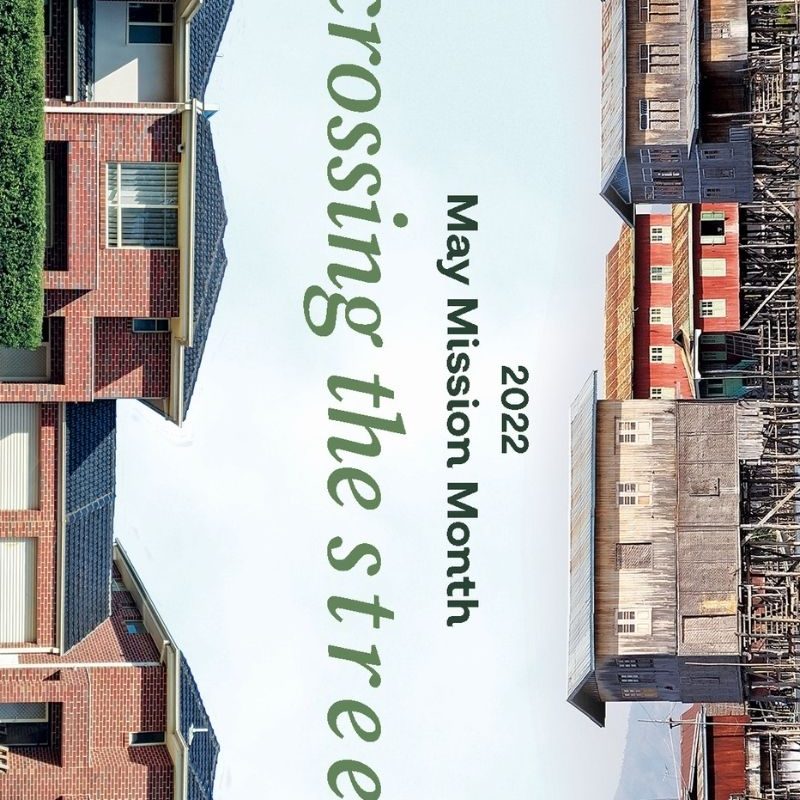 The theme for 2022 is 'Crossing the Street'. Through this series we will explore stories of Jesus from the Gospels, learn from His example and see how passionate people in Australia and around the world are living it out.
To find out more about 'Crossing the Street' click here.
Explore May Mission Month click here.
We hope you can join us for May Mission Month at our church.